DuoDeck & DuoGroove WPC Decking
Our DuoDeck range has a natural grain that looks great, feels great and gives maximum performance against stains. Our dual-sided wood plastic composites come with a reversible two-colour option, meaning there is opportunity to create a bespoke finish with the two contrasting colours.
The DuoGroove has a square honeycomb structure meaning it is strong yet lightweight benefiting from two groove patterns one on either side of the board giving you the choice of groove design.
01395 562554
Buy Now
DuoDeck is a Co Extrusion wood plastic composite decking (WPC decking) that has two colours on one profile. Your deck can be all one colour, or you can introduce a border as well using the same decking.
Our composite decking is made from 60% natural wood fibre and 30% recycled HDPE plastic.
DuoDeck is double-sided WPC decking, offering you more scope for creation with the option for two colours!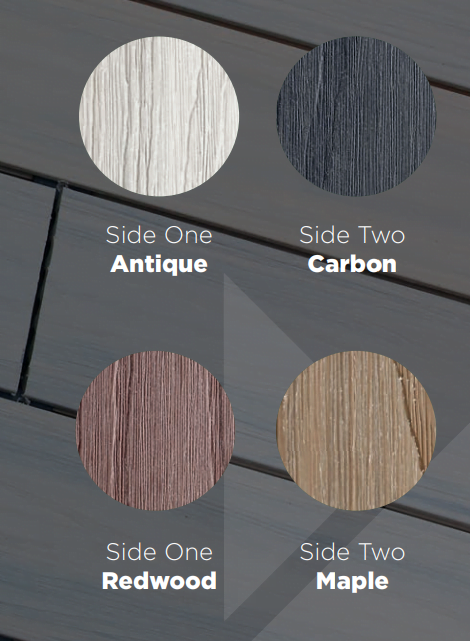 For any
composite decking
enquiries, please get in touch today and speak with one of our helpful professionals